Midwife Training Center - Empowering Birth By Creating Midwives!
Here, midwives are born! Our students learn compassionate, evidence based care that is woman focused. Our mission at Midwife Training Center is to teach students how to empower women through a family focused approach to the child-bearing year.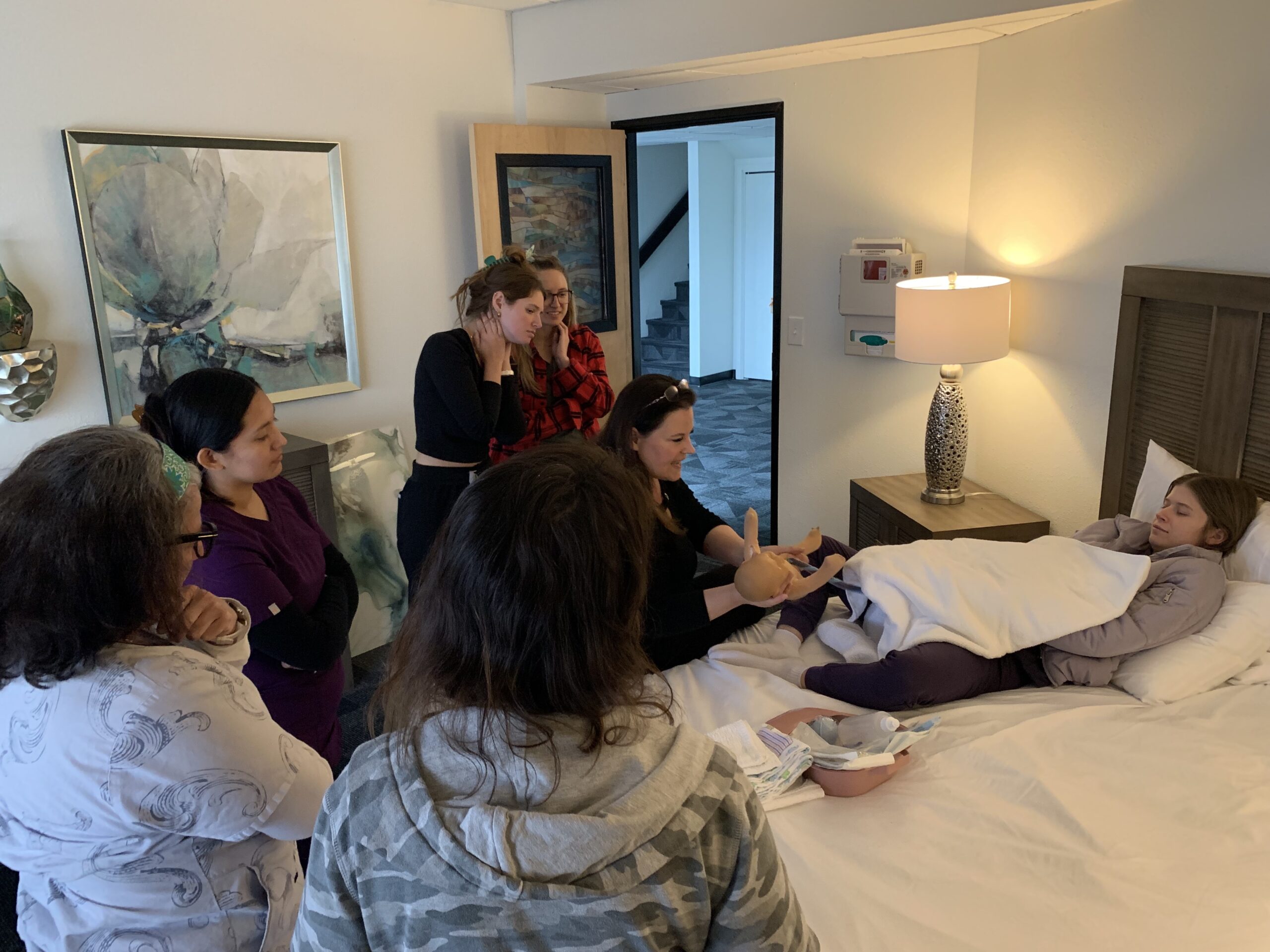 Our Mission
The Midwife Training Center is devoted to diversity of experiences in training with a blend of self study and teacher directed learning. Students work toward mastery of the skills required to be a successful midwife through skills classes, clinical practice, academic lectures and independent study. Flexible class schedule allows students to take as many or as few classes as they want each term. First year students who have been accepted to a clinical apprenticeship at Beautiful Beginning Birth Center, have a flexible on-call schedule, allowing them to balance school-work-family.
In their clinical rotation, students learn to transform theory into practice. Each student has an academic advisor to consult with throughout their training. Each student has the opportunity to study with several different midwives, allowing them the opportunity to see different approaches to midwifery practice.

Our Philosophy
Our philosophy is based on the Midwives Model of Care©. We believe that birth is a natural process. Interventions should be kept to a minimum and only when necessary. Assisting a woman through the childbearing year through education, counseling and guidance in decision making is just as important as monitoring maternal and fetal wellbeing. A woman should feel empowered through her pregnancy and birth experience.
We believe that midwives play an important role in assisting women during this sacred journey. With thorough academic and clinical training, a student is able to blossom into a competent and confident provider that will ensure the safety of both mother and infant as well as respect the beauty of birth. We believe that each student is unique and the experience of becoming a midwife will be unique to each individual.
Would you like to learn more?
Email or Call us at (512) 655-9662
or visit us at FB.com/MidwifeTrainingCenter